As you most likely already know, our class visited the Apartheid Museum last week. There was one name that seemed to persist throughout the exhibits: Nelson Mandela. While walking down the carefully curated halls that illustrated his profound greatness, I chose to focus on the small yet significant details that composed his story. I didn't want to learn from the exhibits the same way I do from a textbook but instead treat the information as a gift capable of transcending time and applicable to my own life. Part of this gift was a quote by Mandela: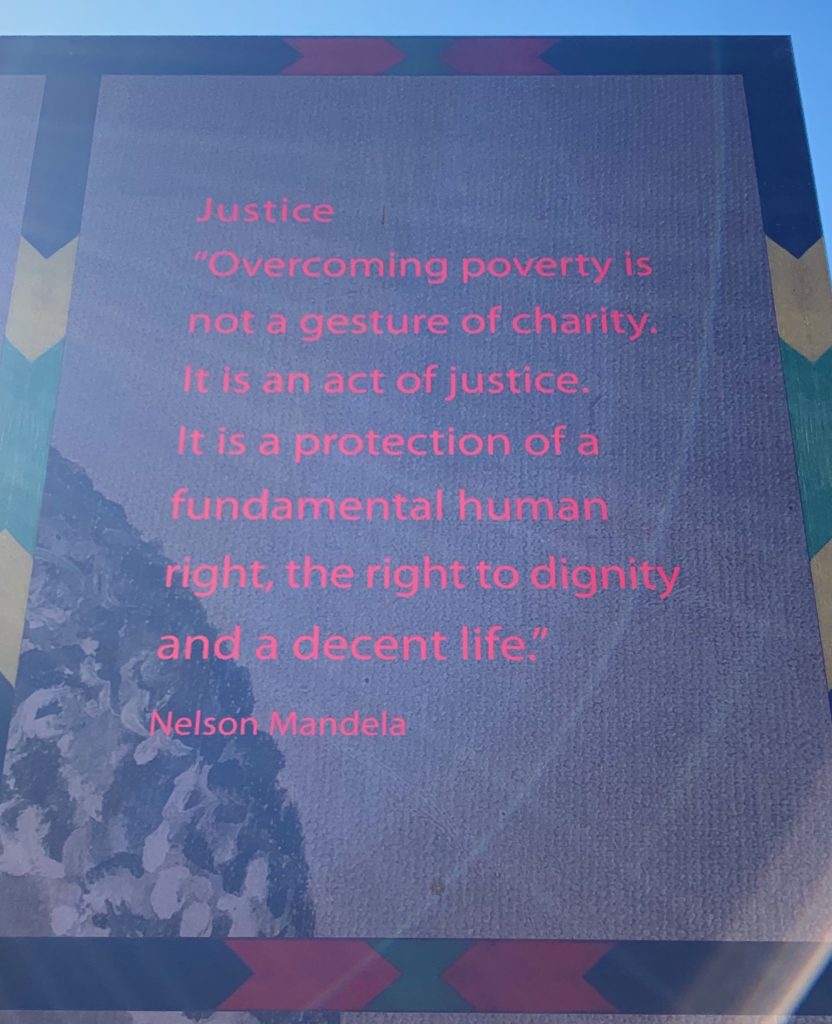 Immediately, my mind connected these simple words to the many pressing issues in global health and how support is gained to find solutions. For those who study and or work in global health, there is more often than not a personal conviction that motivates them to aid those in vulnerable situations. When you experience the injustices that accompany poverty or see them affect loved ones, the issue of rectifying them is no longer a distant concept shoved into a box labeled 'charity,' but an urgent and relentless notification on your mind. Unfortunately, the passion of few is not enough to overcome poverty and protect this fundamental human right, there is a need for collective, interdisciplinary action.
However, I recognize that it's difficult for people who have not been affected by poverty to make this mental transition, which is why I believe finding a connection between those who suffer and those who are in a position to help is important. Ideally, simply listening to or knowing about vulnerable people in complicated situations would be enough to promote collective action and the establishment of long term solutions; however, it's not until you see a piece of yourself in someone else does their story leave an impact strong enough to encourage a sense of responsibility. Thus, I believe it's my responsibility as a student in this course to ensure people's stories are shared and connections are formed when the opportunity presents itself.
Personally, my heritage has made it easier for me to identify connections with stories of injustices in Latin America, which has inevitably promoted a desire to do my part in rectifying them. When it came to South Africa and Eswatini, I initially deemed the connection process more difficult. I had never visited Africa before this summer, and my perception of its people and culture had been largely influenced by poor representations in American media. To my surprise, this first week in South Africa and Eswatini has already provided several opportunities to see myself and elements of my culture: ranging from an appreciation for spicy food to the long-lasting effects of colonization on society.
For example, upon sharing pictures of the beautiful Eswatini landscapes in my family group chat, my parents immediately noted how similar the mountains were to those that surrounded them growing up in rural Mexico.
Eswatini Landscape

Mexican Landscape
At the organic and handmade market in Joberg, the brightly colored and intricately designed artisanal pieces that decorated the stands were similar to those back home, each incorporating the wonderful complexities of their respective cultures.
I also found delicately made earrings in a market in Mbabane which reminded me of a pair I brought with me.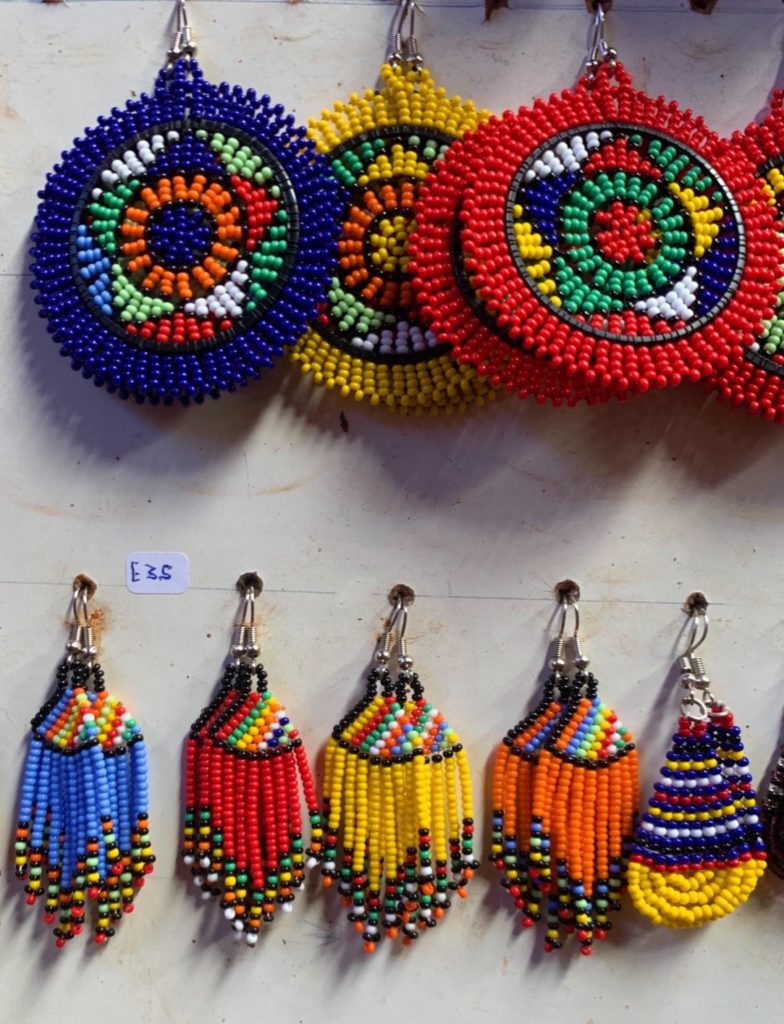 Even in the complex past of South Africa, I found a connection in the struggle people here and in Mexico endured. When learning about the story of Hector Pieterson, I could not help but recall the 43 students of Ayotzinapa who were kidnapped and murdered by former Mexican President Enrique Peña Nieto's administration for leading a movement against unjust laws that impacted their education. Common threads like these have made me realize how important it is to feel a connection with others in order to transition from a mentality focused on charity to a state of action initiated by a sense of responsibility.
Now, I acknowledge that because I find connections with the people and culture of South Africa and Swaziland, that does not inherently mean I completely understand their stories and can speak for them. Although our stories have a common thread of humanity and struggle, there are key differences to be appreciated: one difference being the certain level of privilege I have as an American citizen and a Yale student. I have access to opportunities many do not. The simple fact that I am here in this study abroad program is evidence enough. Not everyone has the means and resources to make this trip, stay in nice hotels and go on interesting excursions. Therefore, I hope to use my privilege in an ethical, productive manner, and part of that goal will be accomplished through our film project. We have been granted the opportunity to help create a short video for the Centers for Disease Control (CDC) highlighting the empowering stories of people affected by HIV and TB in South Africa and Eswatini. I want to ensure our approach does not shut out or distort the voices of people who live with HIV and TB but provide a channel through which the audience can find a piece of themselves, a connection.