Eight little letters are all it takes to keep me up at night. Each arranged in their arcs and dots and crosses such that they comprise a simple gerund that presents an impossible task. Amid all the other immodesties and peculiarities of this course, learning, ultimately, is the point.
As the students sit in front of me right now taking their final exam, I can't help but reflect on this. Despite how they think I perceive them it is quite clear to me that all nine of the students in this class are brilliant. But in this brilliance lies the confrontation that only those eight little letters can afford me.
Are they learning?
The acquisition of true knowledge rarely comes from being taught. In class, I have (hopefully by now) made it clear to the students that that evaluating them on a half-listened-to recitation of lectures and PowerPoints does not suffice. It is a bare minimum. With each assignment I expect ingenuity on their part that slightly deviates from the typical paradigm for undergraduate students. This is borne from knowing that, when faced with challenges, being able to make their own decisions to overcome them is one of the most affirming things a student can do. It's a way for the student to declare, I figured this out. A deviation in language that is in subtle but direct opposition to I know how to do this. Each year I find this is a quite an uncomfortable and inelegant transition for most students.
But, are they learning?
Such a curious and conflicting question.
Few good things come without such conflict. Good stories aren't good without conflict. Science doesn't advance without conflict, failure, and debate. Public policies don't improve without people from all walks of life arguing for how they should be implemented. And it follows that learning is no different. If done correctly, conflict has the potential to result in a truer form of learning.
That is why in almost every aspect of this course, I have intentionally designed it to be both beautiful and brutal.
And many times, my decisions are met with gripes and objections. Before our trip to Kruger, which is around the mid-point of the trip, the students had already provided me with 971 individual pieces of unsolicited feedback for this course. Only 36 (3.7%) of them were positive. It is not surprising that, when initially faced with conflict, an amusing proportion of their comments start with, "For next year, you should…" as if such conflict should be avoided. In contrast, it is at this intersection of intense conflict and discovered ingenuity where I hope learning takes place. More often than not, it is a designed irritation.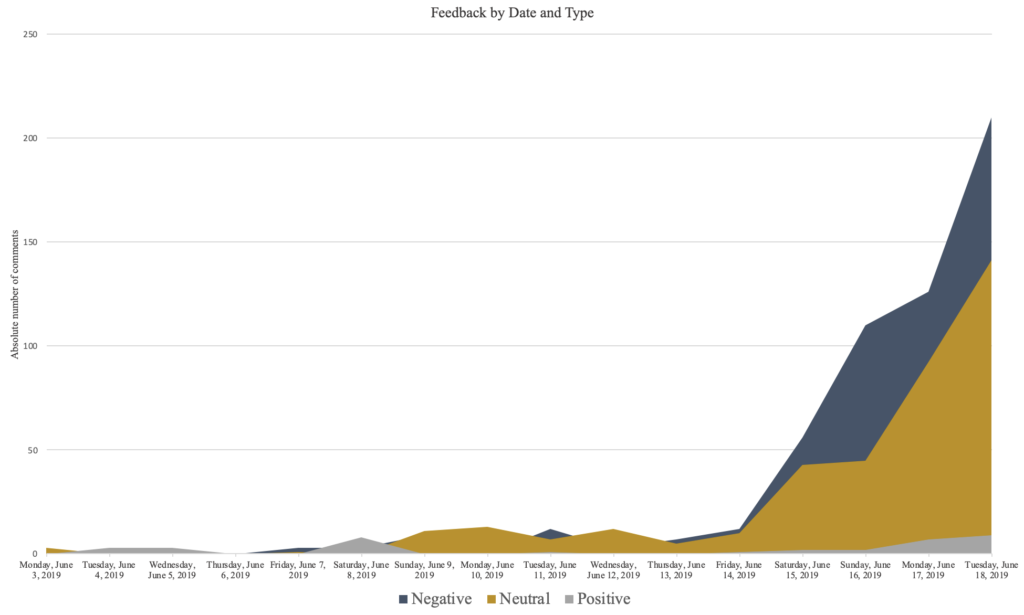 Sometimes this conflict comes in a direct manner. In class, for instance, the students have found that I am blunt in my feedback, though also provide thorough justification for such candor. This is in part because they are adults and should be able to handle basic critical feedback. But more importantly, it is a overt and direct challenge to them to improve, to think deeper, and to challenge themselves in a real-world environment.
Though to think academic learning is the only way in which I think learning takes place would be, as the students may recognize the phrase, "intellectually lazy" on my part. I appreciate that students will remember very little about what I teach them in class; learning is so much more complex.
It is their frustration when making them travel four hours round trip for a third time because their interview isn't just right.

It is the profound and tender silence as the subject of that interview wipes away her tears of joy when we see her again.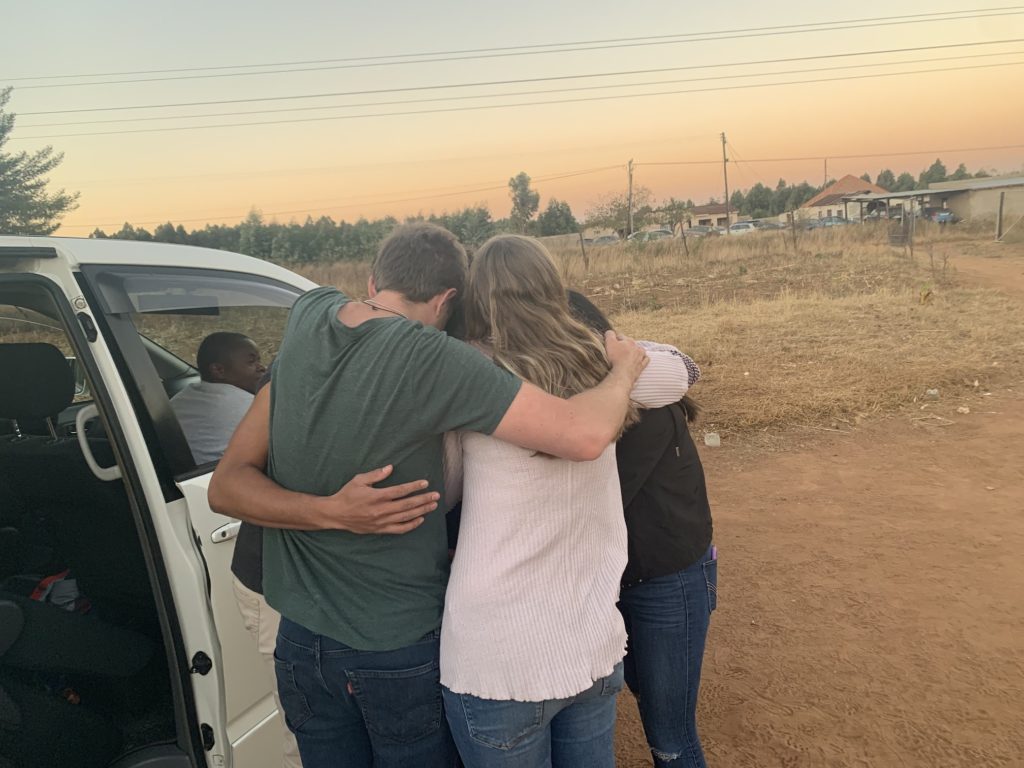 And in these and other moments, I am only left to wonder. Did the students learn? These are brilliant students; they know a lot. But have they learned that that knowing something is different than feeling something? Have they learned how their presence here impacts others? How love and human connection is so much more important than anything that can be taught in class?Have they learned how to bond with one another? To love one another? 
This answer isn't obvious, but I can try to read between the lines. Since Kruger the proportion of positive comments has risen, substantially, to about 17 percent. Pretty good for someone who is intentionally making their life difficult. The students have pestered me for feedback on their blogs, not knowing that they are, in a sense, a form of self-evaluation. Helen overtly points out the several conflicts they faced in her blog titled, "Hiccups," and Jasmine articulates them in her post, "Lights, Camera, (Lights Again), ACTION." Lucy discusses the complexity in success, and Jaz was very conflicted about her last blog post. Wanjiku hints at nonlinear learning in her closing reflection, and Jordan highlights the reality of learning in hers. With each word they write, I wonder if I am doing it right.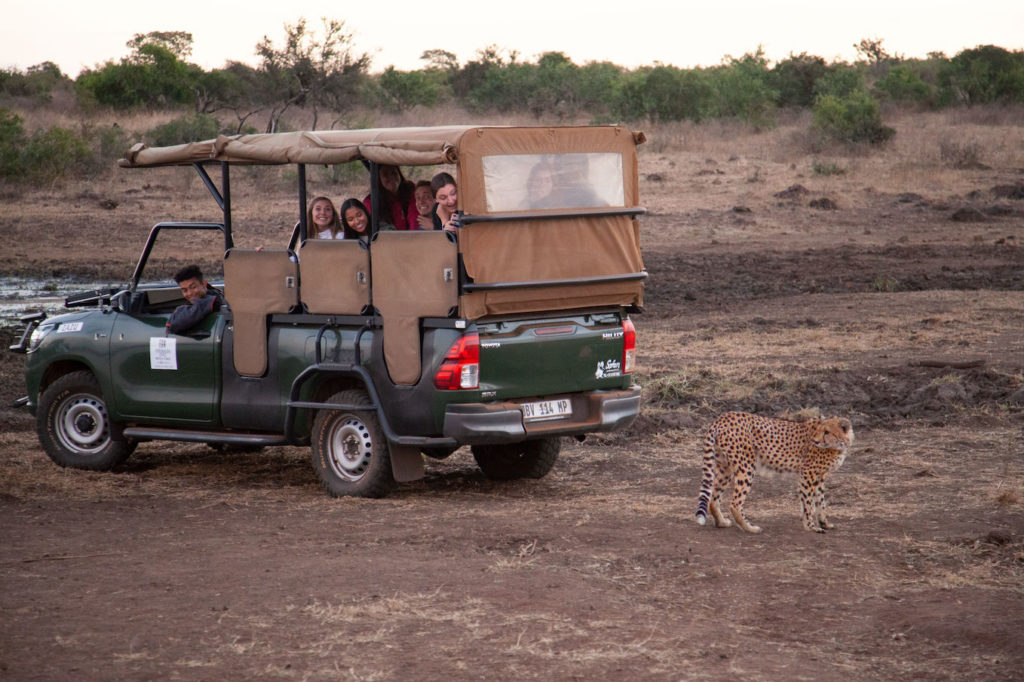 My hope is that when the students reflect on their experience in this course, they don't remember the individual conflicts, but instead remember the moments such conflict made possible. The eruption of laughter after hours of stressful editing. The smile and unmistakable pride of Tyson Mkoko as we walked into his church, and the reverberations as the preacher commanded the room. The thrill of a cheetah walking within arms-reach of their vehicle. The bitter taste of the homebrewed juice in Kashoba. The impromptu photo-shoot sunsets that interrupted their work, the smiles of the children, the combi-based singing, every little moment, all brought to the surface and highlighted through the prism of conflict.
I hope they learned to love, to feel, and to care.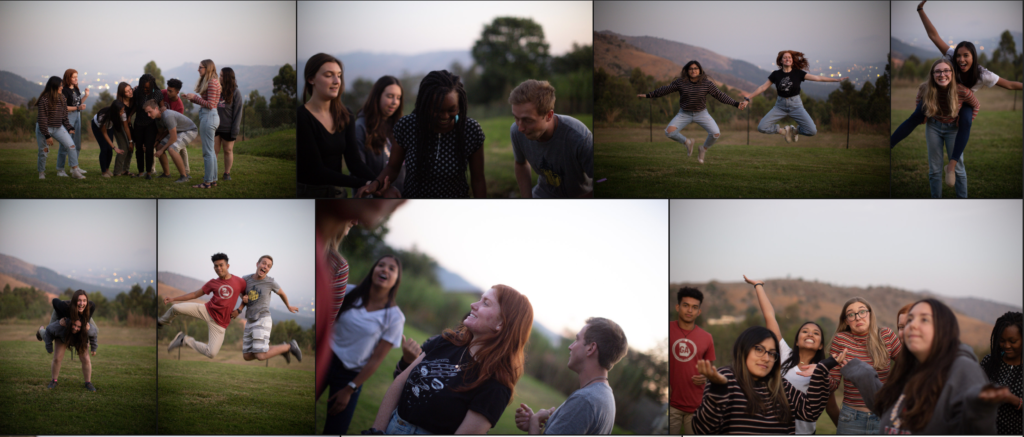 I have watched all of these students grow so much in these short six weeks, and I have grown to truly love each and every one of them. But neither I nor anyone else can teach the aspect of learning that I so dearly hope they have obtained. I can only hope my decisions facilitate it.