After a perfect hike ending at sunset, Jasmine, Helen, Lucy, and I headed back to the hotel. Our taxi snaked around the mountains and I quietly watched the towering silhouettes through the window. The small fires shooting up the side of the mountain were impossible to miss against the dark forest that devoured the mountainside. I was immediately alarmed by the stripe of flames as my mind turned to the recent devastating forest fires back in the U.S. But our driver assured us that this was a regular thing. I'd never seen one before, but it was a controlled burn— an intentional fire for forest management.
Hours before I saw those fires dotting the side of the mountain, I'd been hiking up a different mountain. This one was special: Sibebe Rock, the second biggest rock in the world. The hike up is a mix of paved road and sandy dirt, with steep inclines every so often. As you wind around the mountain, the valley is displayed before you, with lush green trees and grasses and quaint houses with dirt driveways. The few people we passed on the way up were kids on their walk home from school.
Sibebe is breathtaking with the sloping valleys, the mountain ranges cutting through the sky in every direction, and the boulders all over that make it so unique. From far away, we admired the huge granite dome and the patches of black color that spilled down the surface of the rock face. But when we arrived and walked along the top, upon closer inspection the patches of black color were large swaths of charred grass that crunched under our feet. This, too, was likely the remnants of a controlled burn.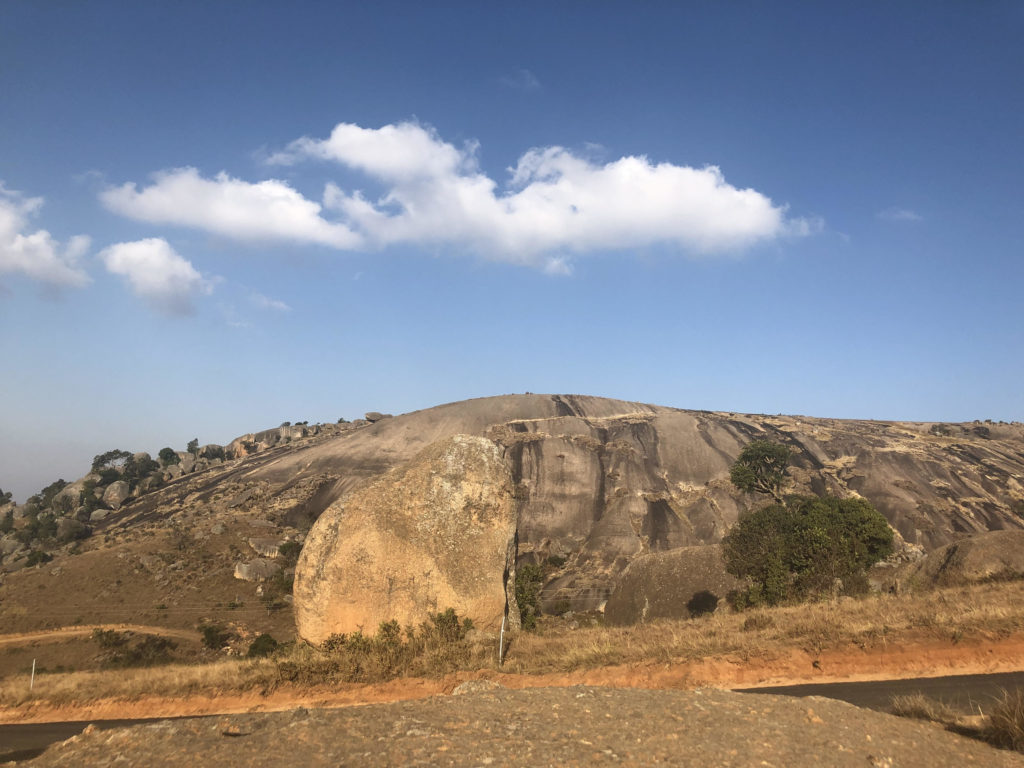 That night my mind kept returning to the idea of a controlled burn. I was fixated on the unintentional poeticism of the intentional fires. It was the idea of burning something down to allow it to grow better; I feel as though we could all use more controlled burns in our lives. It is asking the question, "What part of ourselves do we need to let go in order to become something better?"
We have been using a phrase in this class, "kill your darlings." It means that sometimes you have to kill your darling- a perfectly written line or a stunningly crafted shot- when it gets in the way of the bigger picture of what you're creating. Kind of like burning a perfectly lovely part of a forest to prevent its greater downfall later on. Or letting go of something you love that's holding you back from bigger and better things. It's something I'll be thinking about for a while. If it's needed— good luck with your controlled burn.