"Mr. Cheap's Fabric Shop" was filled with beautiful colors, patterns, and accessories, the only shop of its kind in the city of Mbabane. From buttons and zippers to every material and style of fabric one could imagine, the store was packed full of items I had no experience working with.
Walking about the store, Mrs. Mkoko could only be described as deliberate. She spoke SiSwati with the women working around the shop, moving from aisle to aisle with the nine of us trailing behind. I had never been to a fabric store before, let alone in search of materials for traditional Swazi attire. I watched as Mrs. Mkoko picked out a red piece adorned with a large butterfly and patterned border. "Seven for the women," she said. We all agreed wholeheartedly. She moved on to the men. Picking a pattern with "Eswatini" written across the center, she turned to Heeral and Kellen. "Orange or red?" An intense round of Rock, Paper, Scissors followed, the rest of us laughing along. Although the game determines orange, they decide on red to match.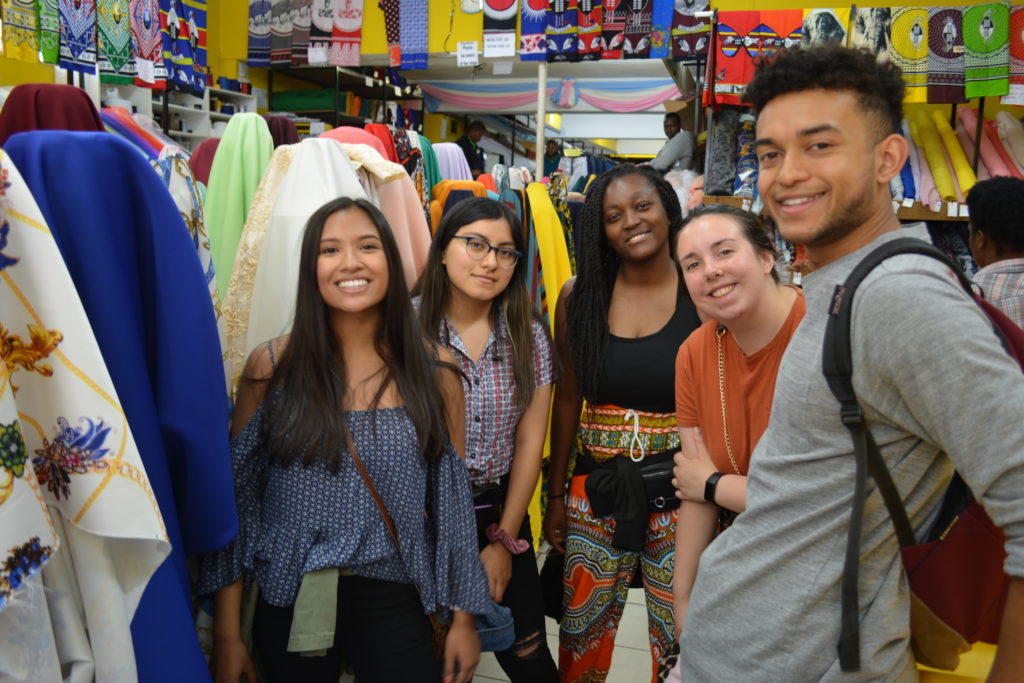 After choosing a different fabric for the bottom, we're shuffled along to cut each cloth to the correct size. A woman working in the store fits a large piece around each of our waists, Mrs. Mkoko fixing the way it drapes on each of us. When she reaches one student, she laughs, "When you wear this, no underwear!"
As we check out, Mrs. Mkoko teaches us a few phrases in SiSwati. "Thank you" is pronounced "Ngiyabonga." We try to replicate this many times. She laughs at our attempts.
On our way to lunch, we struggle to copy SiSwati phrases and ask Mrs. Mkoko a number of questions, from her opinion on King Mswati III to her commute to work. I realize that I still have no idea of how the fabric is meant to be worn or how it will look on each person.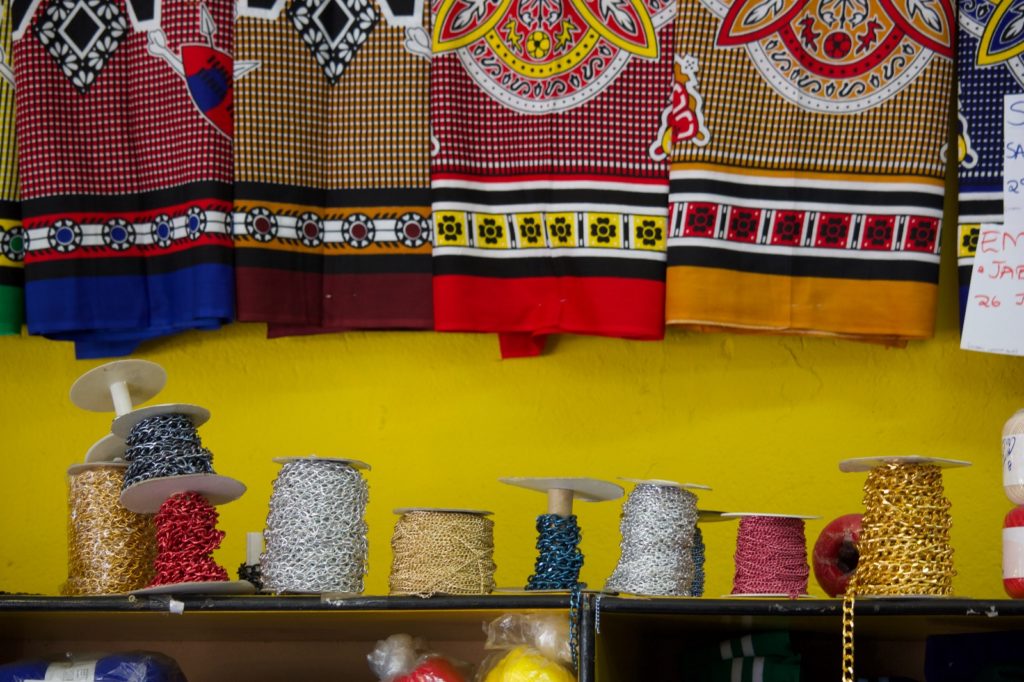 I found the trip to be incredibly heartwarming. An extremely kind, gracious woman took time out of her day to bring nine students she barely knew on an outing, sharing aspects of her life and culture with us.
We have now been in Southern Africa for over a week, Eswatini for a few days. We have visited Nelson Mandela's house, the Constitutional Court of South Africa, and the Apartheid Museum. I might know the menu of Mugg and Bean by heart. Although I have undoubtedly learned a great deal about the history and construct of Southern Africa, I have much to learn.
I hope to increase my understanding of this place in the weeks ahead, and take what this seemingly simple outing has shown me on our upcoming trip to KaShoba. I hope to learn more SiSwati phrases, more opinions of the King of Eswatini, and more of the amazing stories from those around me. Soon enough, I hope to know just how to put this fabric on.